Top 5 Things to Do in Luxembourg (Outside the City)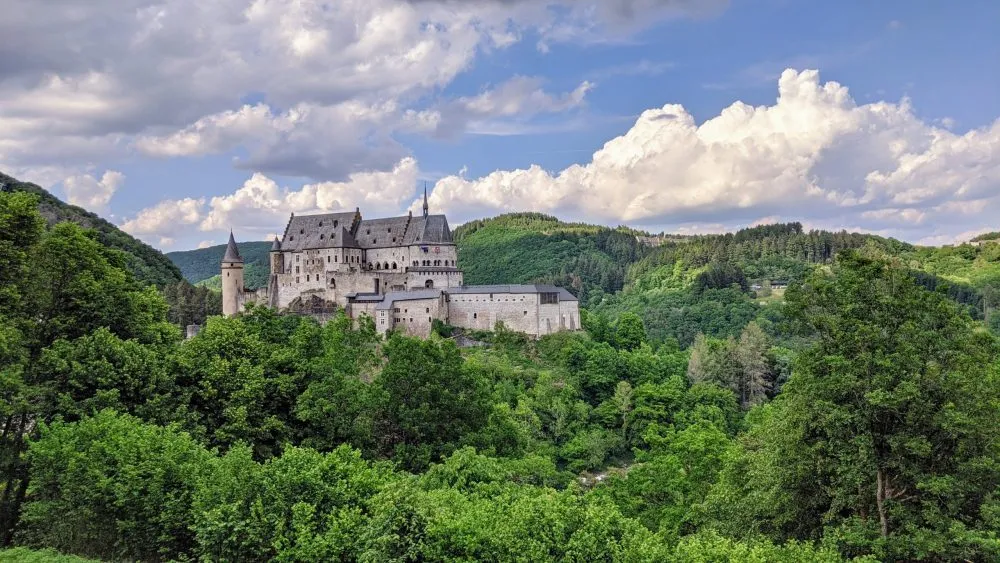 Sandwiched between the tourism hotspots of France and Germany, Luxembourg tends to get overlooked by most travelers planning their European adventures. While it may seem obsolete, the seventh-smallest country in Europe sure packs a mighty punch for those looking for a place to wander and explore. My favorite part about Luxembourg is the authenticity of the experience; with its low number of tourists, travelers are able to immerse themselves in the daily life of the country without feeling oversaturated with those tourist traps that we all could do without.
For those who do put Luxembourg on their itinerary, most tend to stay confined to Luxembourg City and the attractions that can be found there. While there are indeed a great many things to do and see in Luxembourg City, plenty of allure lies beyond the city limits. Those who venture out beyond the capital will be greeted with beautiful nature and rich history that rivals some of the most popular tourist destinations throughout Europe.
Looking to plan your own adventure in this beautiful country? Below are my Top 5 Things to Do in Luxembourg, outside of the City:
Hike the Mullerthal Region
Nicknamed 'Little Switzerland' for its geographic similarities to Switzerland, this region is a nature lover's paradise with its beautiful green and hilly landscapes. Hikers can head outside and explore the Mullerthal Trail, which stretches over 112km and captures all the natural beauty that can be found within the region. More detailed information on the trail and its various routes and pathways can be found here. While you're in the area, you can take a stop by the town of Echternach, the capital of the Mullerthal Region and the oldest town in Luxembourg. This town is settled right on the border with Germany and is a lovely place to get lost in and explore. On the northern edge of the town, there is a bridge that crosses over the Sûre River into Germany, and it provides a cool photo op with the country's welcome sign.
Visit a Medieval Castle
With a multitude of medieval castles and fortifications spread throughout the countryside, the history of past Luxembourgish lords and lieges beckons to be revisited. There are over fifty castles and picturesque villages scattered throughout the country, most of which have been fully restored to reflect their former medieval beauty. Some of my favorite castles to visit include those in Vianden, Bourscheid, and Clerveaux. More information on visiting specific castles can be found on Luxembourg's official tourism website.
Brasserie Nationale Brewery Tour
Being one of the most popular beers in the country, a nice refreshing Bofferding is sure to reach your hands at some point during your visit to Luxembourg. The national brewery (where Bofferding is brewed) is located in Bascharage, a small town located about 25 minutes southwest of the capital city. A tour of the brewery costs €15 for an individual, and a prior reservation must be made online at the brewery's website. The tour lasts about two hours and concludes with a tasting in their taproom, where you can sample all of their different beers. Prost!
Domaines Vinsmoselle Winery Tour
If beer isn't your forte, Domaines Vinsmoselle offers some of the most delicious wine and Crémant that can be found in the region. There are many different ways to experience the vineyard, whether it be a tour of the vineyard and wine cellars or a pleasant wine tasting amid a stunning countryside backdrop. There are several group options as well, making an escape to the vineyard a seamless experience even for larger groups. For more detailed visiting options and pricing info, check out their website.
Luxembourg American Cemetery
This 17-acre cemetery holds over 5,000 service members, many of whom lost their lives in the famed Battle of the Bulge in World War II. The grave of esteemed American general George S. Patton can be visited here. The cemetery is open daily from 9am to 5pm (except on the dates of 25-Dec and 1-Jan) and is located in Hamm, a small town less than 6 km away from the Luxembourg city center. The memorial is open to the public and is free of charge; more information can be found here.
With so many ways to spend your time (both inside and outside of the city), Luxembourg truly deserves to be more than just a quick day trip from Paris on your next European itinerary. And by no means is this an exhaustive list of things you can do and see throughout Luxembourg, either; if you're curious to discover more of what the country has to offer, the best place to start would be over at the official Luxembourg tourism website.
Äddi my friends, and happy exploring!